INTREPID CINEMA vitjar Føroyar / INTREPID CINEMA filming in the Faroes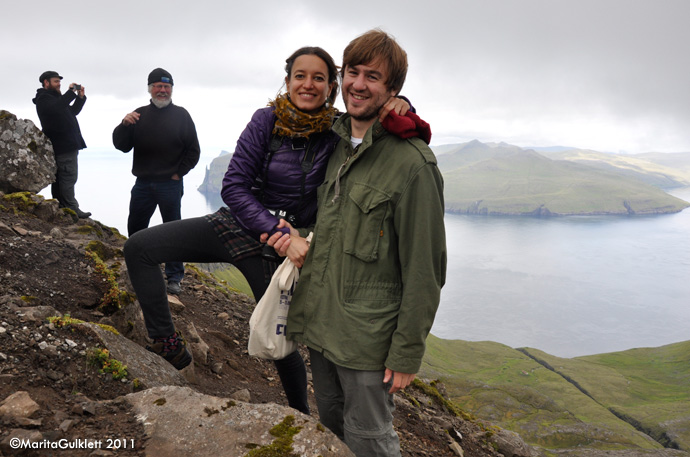 INTREPID CINEMA vitjaði Føroyar í 2011 og í 2012. Stjórin Mike Day ætlar við sínum upptøkum at vísa dagligdagin hjá føroyingum. Vit gleða okkum at síggja upptøkurnar / In 2011 and 2012 INTREPID CINEMA was filming in the Faroes. The director Mike Day wanted to make a film about the daily life of the Faroese people. We are looking very much foreword to see the result of his effort.
---
Havnar Bio, 09.08.2016
Til frumsýning av filminum The Islands And The Whales
Jens-Kjeld Jensen, Mike Day, Høgni Hoydal og Poul & Sólrun Michelsen
Ein brakandi succes, eftir klappsalvunum at døma. Filmurin skuldi vísast tvær ferðir, men neyðugt varð a skipa fyri eini eykasýning. Aftan á sýningina kundu fólk seta spurningar, og har var Birgir Kruse orðstýrari.
_______________________
The premiere of the film The Islands And The Whales
A tremendous success, judging from the applause. The intention was to show the film two evenings, but arrangements had to be made for an additional view, since the tickets were sold out immediately.

People could ask questions after the film was shown, and many did.
Lesið meira / Read more

---
Jens-Kjeld & Mike Day 08.08.2014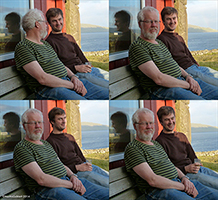 ---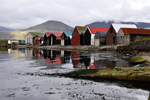 ---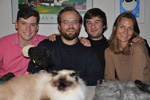 Napoleon Smith, Julian Schwanitz, Mike Day & Penny Voźniak, Tórshavn 09.09.2012
---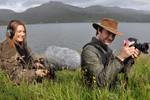 Filmsupptøkurnar hjá Mike Day & INTREPID CINEMA halda enn fram, nú vit skriva 26. august 2012
---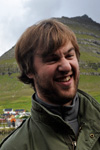 Ein stuttlig løta / A cozy moment 10.08.2011
---
Irene Fuga

---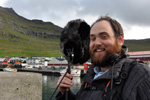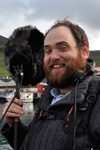 Nathaniel Robin Mann

10.08.2011
Copyright ŠJens-Kjeld Jensen
All Rights Reserved